It's been more than three years since Government launched its Strategy for Women and Girls in Sport and Recreation, and since Sport NZ responded with 24 commitments.
Over three years, immense progress has been made in highlighting and addressing inequities in the system and galvanising the sector to lead change in all aspects of governance, strategic thinking and operational delivery. This has been a team effort with organisations across the sector leaning into the mahi.
It's fair to say that the last three years did not go entirely as planned. Covid-19 disrupted projects more than once; one of those projects being the integrated campaign for young women. Finally, however, we are thrilled to have launched #itsmymove – a campaign that addresses the complex issue of why teenage girls gradually fall out of love with structured physical activity.
#itsmymove carries a strong message for parents, caregivers, leaders and enablers in the sport and recreation system, with research and insight backing up the mahi. Young women spend less time being active than young men of the same age. The inequity starts at about age 15 and increases so that by the age of 17, girls do 28% less activity than boys.
We also know 9 out of 10 young women want to be more physically active, but lack of time and motivation are key barriers. As teenagers grow older, they feel the bite of life pressures like academics, part-time jobs and family commitments. By age 17, the top three activities young women undertake are running, workouts and walking – activities that come with less commitment and offer more flexibility.
Sport NZ research also shows young women increasingly opt out of formal activity as they grow older. Young women clearly tell us that sports make them feel judged (by both adults and peers) because competition and winning take precedent over fun and enjoyment. They doubt their bodies, their abilities and fear failure.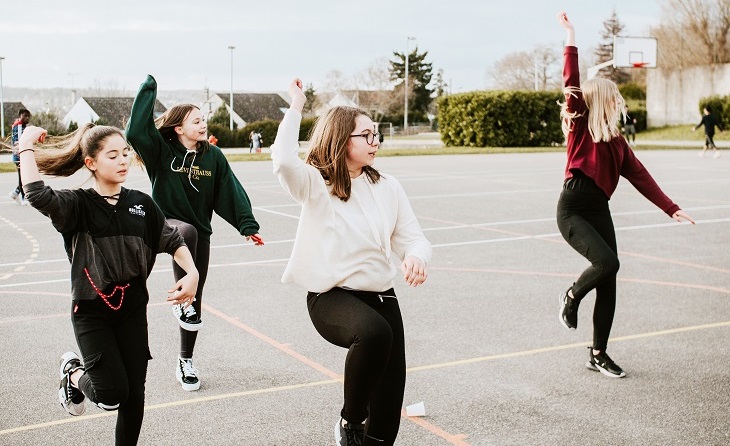 Having read the research and heard first-hand the stories of young women, we know that the vast majority of girls don't identify as "sporty". Yet the vast majority of sports are geared towards measuring success or failure by wins and losses. They have participation pathways that are very lineal.
We also know that increasingly, young women are opting out, and moving towards physical activity that helps them learn cool new skills in environments that create a level playing field – where everyone can lead, learn and develop at their own pace – and where young women encourage their peers to just have a go.
For some time now, Sport NZ has been targeting investment at youth participation, and in particular, those missing out. Some incredible organisations across Aotearoa have benefited from funding and investment to help them trial and pilot new activities for girls – skateboarding, mountain biking, surfing – a range of feelgood activities where teenage girls can have a go on their terms.
#itsmymove is for these young women – to share their voice – and encourage them to move their way. It also identifies that parents and providers have a major role to play in providing and supporting participation environments that are free of judgement and expectation, more social and more fun.
More information can be found at itsmymove.org.nz where advice, tips and guidance to help encourage young women to get and remain active can be found, along with access to research, case studies and campaign materials for those in the sector. If you have a daughter, are a girls' coach, teach young women, run a club or work in a sports organisation, I encourage you to ask the questions – do I understand what young women want and do I prioritise their needs.
Sign up to the #itsmymove newsletter here.
#itsmymove resources