A popular cricket programme is reviving the sport and providing quality experiences for young females.
A programme designed, delivered and enjoyed by young women and girls has helped breathe new life into a sport that was struggling in terms of female participation in Aotearoa just a few years ago.
Yeah! Girls is a New Zealand Cricket (NZC) initiative designed to reverse decline in female involvement in the nation's summer game – a plight highlighted in the 2016 'Women and Cricket' report – known in cricket circles as the Beaman report after its author, strategic consultant Sarah Beaman.
Beaman found that 90 percent of the nation's cricket clubs did not have girls-only teams, and 57 percent of cricket clubs did not offer cricket for girls at all. She concluded that female cricket had already died in many parts of the country, and was well on its way to becoming extinct nationally.
That grim prognosis prompted action from NZC, an organisation with a bold vision for the sport to be a 'game for all New Zealanders'.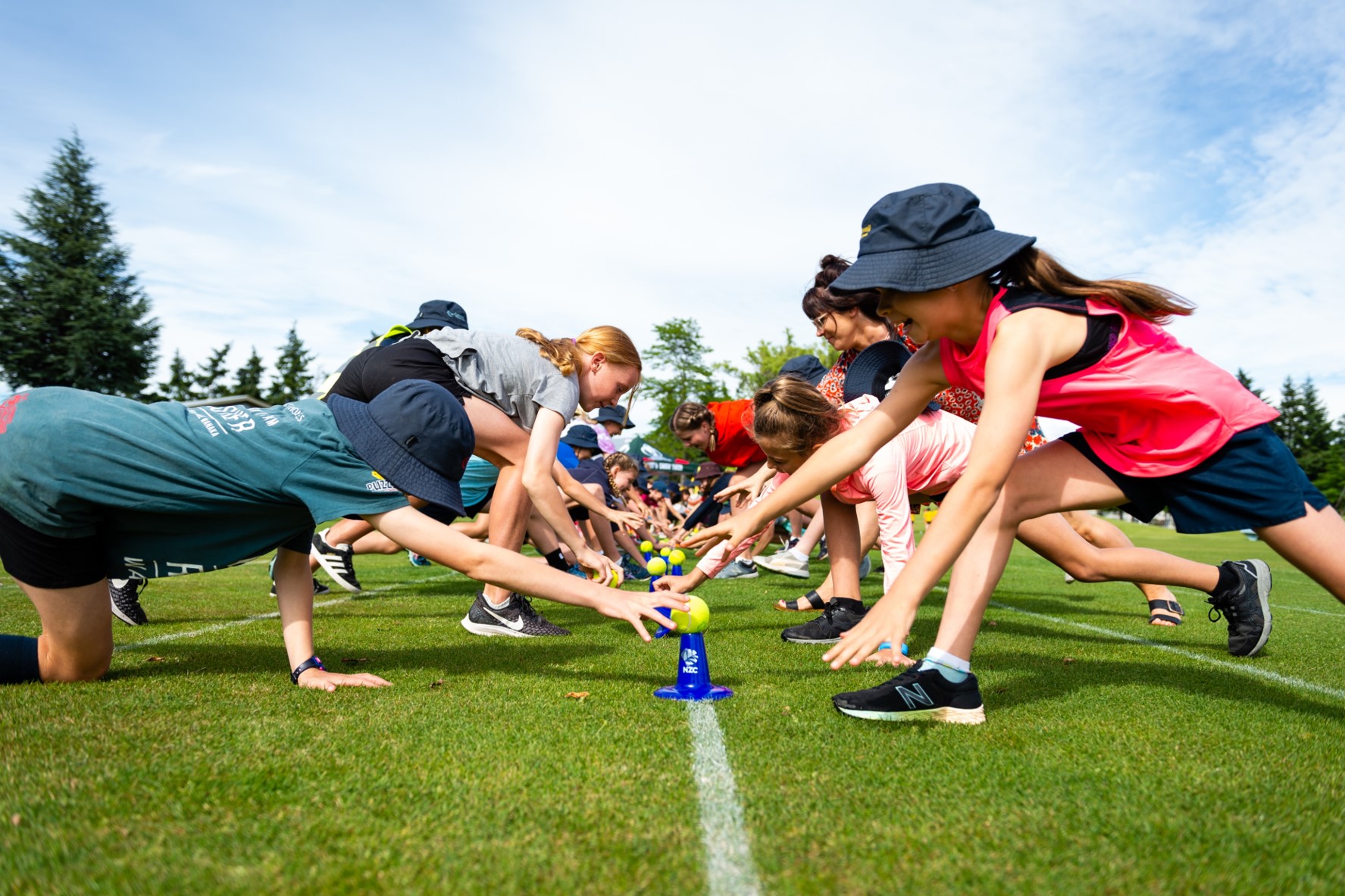 "Yeah! Girls has been an effective programme to engage with new communities, change perceptions of cricket and introduce girls to the game for the first time," says NZC's Cricket Network Transformation Lead Nicole Dunn.
The key to Yeah! Girls' success was attempting to remove the barriers that had prevented young women from engaging with the sport – a main issue being the perception that cricket was a long, boring and technical sport that offered little or no opportunities for young women to play among themselves. The initiative unlocked more opportunities for young women to be involved and enjoy the sport, regardless of their skill level or level of motivation, an important part of the Balance is Better philosophy.
It wasn't that women and girls didn't like the game – Beaman's report found that 39 percent of fans registered in NZC's MYBLACKCAPS database and 54 percent of the Super Smash TV audience were female – it was that they didn't think participation was for them.
Yeah! Girls changed that.
"My daughter loves Yeah! Girls," said the parent of a girl who attended a hub in Wellington.
"I think it's because you just focus on learning and fun rather than making her feel bad about not knowing what to do."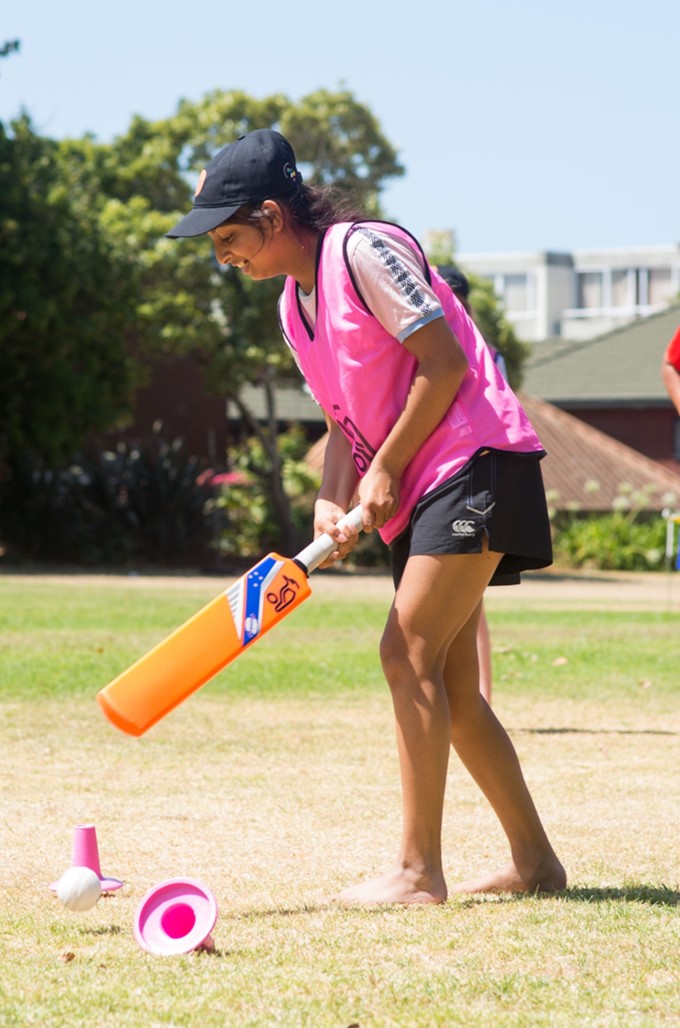 So, how did it work?
Sessions were designed to be fun, active, engaging and short – lasting no more than an hour. The activators were themselves predominantly younger women, whom participants quickly came to view as role models. Many of the activities were non-traditional cricket activities, mixed with batting, fielding and bowling games and modified cricket games.
This highlights the importance of talking to and listening to young sports participants about what they want, and designing a programme that works for them, all in a flexible, low-pressure environment.
No experience was necessary, no uniforms were required, all equipment was provided and blocks lasted just six weeks, alleviating anxiety for the commitment-shy.
Yeah! Girls boasted a dedicated marketing campaign, enthusiastic activators and inclusive activities. Seeing that the programme had been designed specifically for them, young women and girls felt welcome in the sport, reversing a long-standing perception.
Crucially, NZC committed to a test and learn approach, adapting when things didn't work as well as hoped. The overall approach to the programme involved shifting the mindsets of cricket providers to make cricket fit the lives of young women and girls – not getting young women and girls to fit into cricket.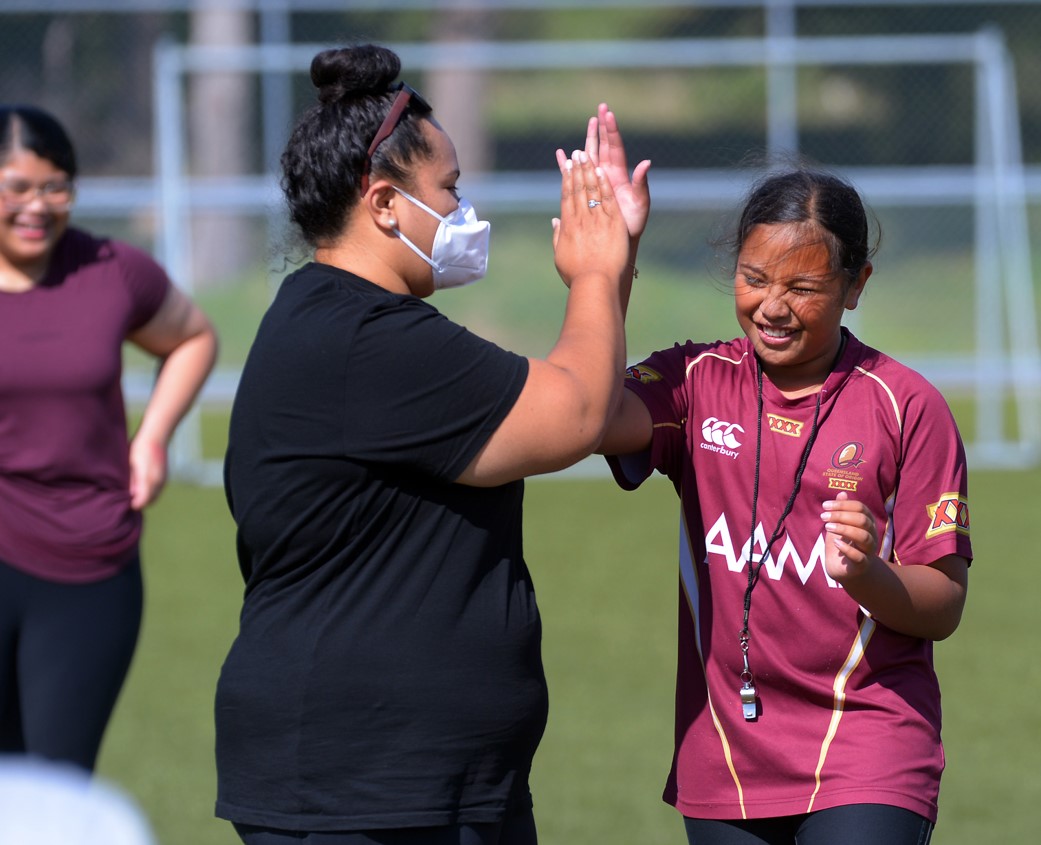 The programme has been immensely successful in getting females into cricket. Of the 3,000 participants in the 2021/22 season, 60 percent were new to cricket. Positive outcomes from the programme went beyond just its participants: 82 percent of Yeah! Girls Activators were female with an average age of 21.
Participants said that in addition to the technical cricket skills they learnt, they also gained confidence in themselves and enjoyed the social aspect of playing sport. Young women are also now not only participating in cricket but are actively involved in the design and delivery of it.
"Our Activators are our champions on the ground, driving change at the grass-roots level of cricket," says Dunn.
In 2021, NZC established the Female Leadership Development Framework, with the aim of developing a more capable cricket network workforce with strong female representation.
Identifying key workforce tiers, alongside areas for development in both coaching and officiating, was key to providing the best opportunities for growth and change in the cricket workforce.
"NZC has a long-term commitment to women and girls' cricket. Yeah! Girls is an important tool to grow our engagement with young females, and we're excited to see it evolve over future seasons," says Dunn.
Yeah! Girls was one of nine nationwide initiatives to receive a share of Sport NZ's contestable $2 million Young Women's Activation Fund. Read more about the fund and its impacts throughout Aotearoa.