All young people should be offered participation and skill development opportunities. In this article, Sport Development Consultant, Hamish Rogers, discusses why and how.
Talent programmes. Skill centres. Academies. Extension coaching.
Should these types of skill development opportunities be solely the domain of the gifted?
We'd argue no. In fact, one of the key Balance is Better principles as outlines that skill development should be for all young people.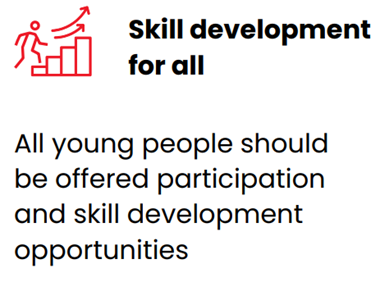 Here's why.
A rising tide floats all boats
Whether it's wanting athletes to excel on the world stage, or winning your school's 1A competition – the greater the depth and breadth of your talent pool, the more likely said talent pool will in turn support athletes to excel.
Skill development for all doesn't just mean thinking about how I incentivise (real or perceived) talent to stay involved in your team, programme, or system. It's also about considering how to spread the resources supporting skill development appropriately (so as to not just hedge around just a small group, or in the case of a team, a few individuals).
Netball New Zealand discussed this as one of the main reasons for replacing year 7 & 8 representative competitions with the Player Development Programme. It was estimated that this change meant an extra 700 participants, within the first two years, got access to skill development opportunities that they wouldn't have otherwise gotten (had the rep structures remained in place).
Key take home: Cast the net wide. And then keep it wide for as long as you can.
Getting better makes you feel better
Competence underpins confidence. It seems innate, but it's worth repeating. Having the skills to participate effectively and impactfully, makes playing sport more joyful.
But not only that, the very act of getting better is joyful (and we know this is one of the key intrinsic motivating factors that underpins elite athletes' success and development).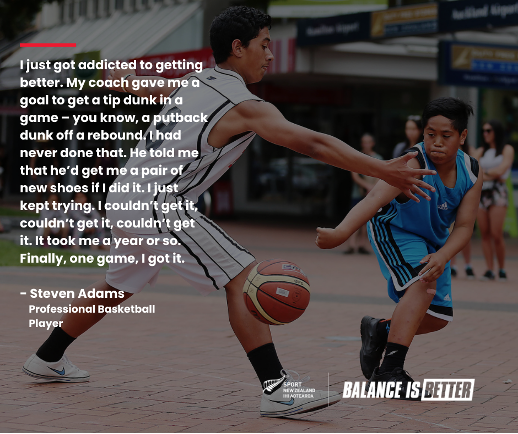 If we want as many young people as possible to benefit from sport, grow a love for sport, and stay involved in sport for life, clearly one key component for doing this is to provide all young people with opportunities to get better.
Read: How Coaches Can Help Young Athletes Develop a Growth Mindset?
Key take home: Consider how you can help more people get better at their sport, not so that they're more successful, but because the process of getting better brings joy.
Providing skill development for all young people (and not just the best) – what does this look like?
Some key considerations include
The design of programmes and competitions are underpinned by evidenced based Long Term Athlete Development principles. A critical question to ask is how do I cater for more young people, not less?
Selection and grading processes try to mitigate (as best as possible) adults' unconscious biases (e.g. relative age effect and early maturer biase).
The impact of deselection on athletes is considered by selectors and administrators who design sport programmes. Importantly, consider clear guidance on reentry pathways, as well as creating alternative opportunities for those not selected.
Read more:
Photo by Alliance Football Club on Unsplash