Former Black Cap and Canterbury footballer Andrew Ellis grew up on the sidelines of sports fields.
Having a Dad who was heavily involved in the sports media industry meant much of Andrew's childhood was spent driving around the clubs grounds of Christchurch watching an array of sports his Dad covered on the radio.
It's hardly surprising then that Andrew quickly developed that same passion for sport and started playing himself.
"Watching sport live and on TV was massive growing up, it translated to backyard play and I had a lot of time to do that because there was no overloading of organised activities.
"I built my own skills which gave me self-sufficiency and an organic creation of skills that have served me pretty well.
"They're opportunities kids don't often get these days, there's so much organised sport, they're told where to go, where to stand, what to wear, they don't gain those soft skills you need to make it through the levels."
Helping youth sport to thrive
Now retired from all cricket after 17 years of first-class debuts, the all-rounder's time is now dedicated to family life with Jess, and his two children, Florence aged six, and Quinn aged three, and his job as High Performance Sport New Zealand Christchurch manager.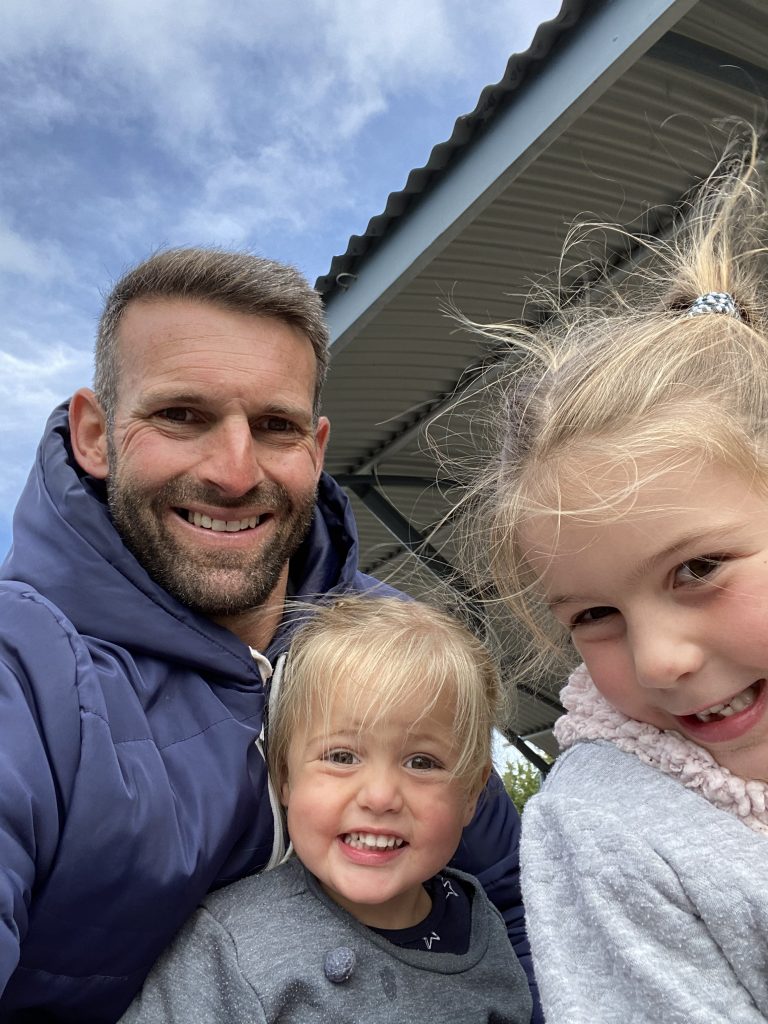 As a Balance is Better Champion Andrew is also well-placed to help instigate changes that will help youth sport thrive in future.
"With kids of my own, in my role now and my previous role running programmes for pre-elite athletes, I can see there are agendas out there that aren't necessarily athlete-focused.
"You've got sports competing with each other and year-round programmes – when I was young sport had seasons, there were no crossovers and sports respected that.
"It was also pretty simple for our parents, they didn't have to deal with overloading, pressures, misinformation and agendas that are often pushed towards athletes today."
Andrew reflects on that simpler landscape, where he was lucky enough to be led by a number of coaches who knew him as a person, not just a cricketer or footballer.
It's a concept he says athletes, families, clubs and coaches must adopt at grassroots level.
"If we get the formula right, our athletes will not only be better at the top end it will keep more people and youth in sport at a community level as well."
Adults supporting young people must learn to seek information, voice their opinions and vote with their feet, while youth must find a trusted objective individual as a sounding board and who has their best interests at heart, he says.
"It's very easy for you to get told what that particular sport wants you to believe, as parents who are you to question that, whereas someone in an objective position can advise you."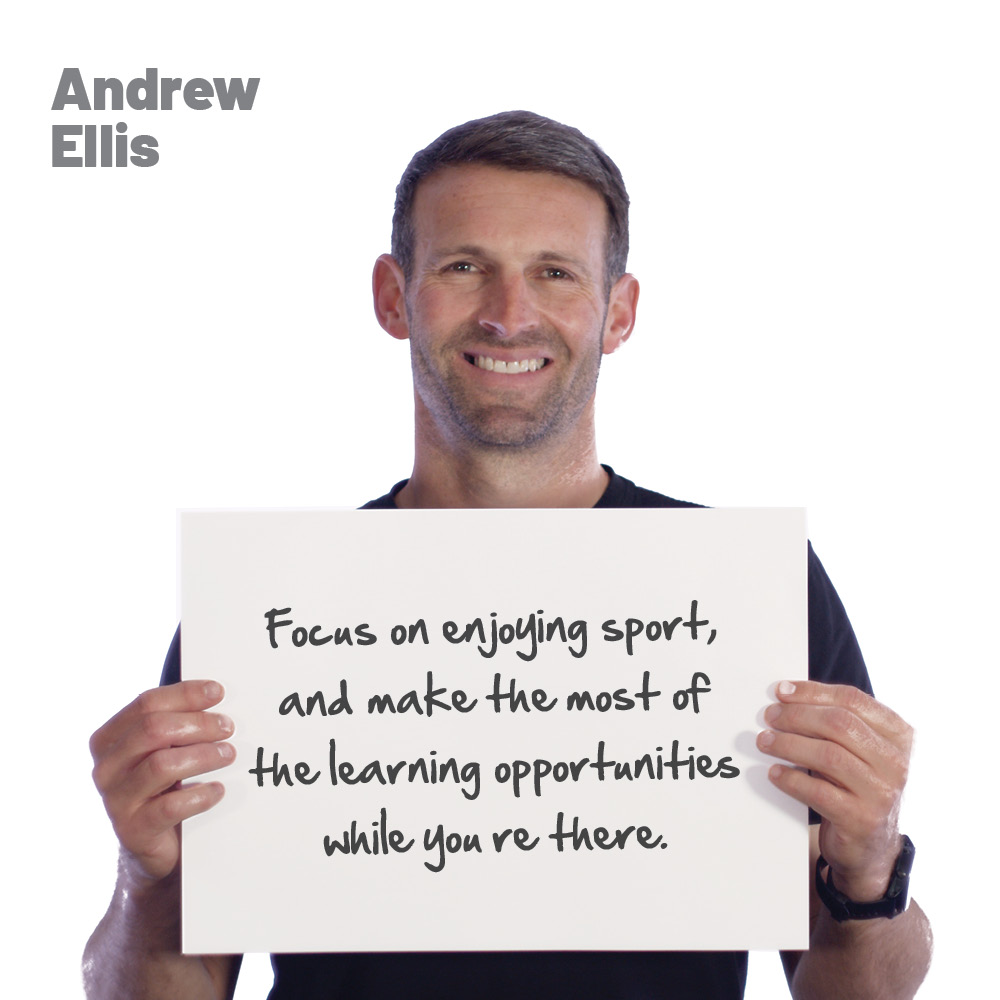 Looking back
In his youth Andrew naturally gravitated to football in winter, because his Dad played, and cricket in summer.
"Cricket is a right of passage for a young Kiwi, it was available at our local park, and I'd go down and play, I loved it, I had no real drive or set goals, I just enjoyed the game."
Back then the two codes had very separate seasons with barely any crossover.
Though Andrew calls football his most loved sport, he made the decision at the age of 20 to pursue a career in cricket.
He eyed the professional cricket pathway simply because there wasn't quite the same opportunities for professional football at the time.
During his professional career he played 331 games for Canterbury across formats, with 249 wickets at 29.78 in the first-class game as well as 10 centuries across all formats.
At nearly 30 years old he earned a call-up to international duty, collecting 20 caps, 15 in ODI and five in T20 internationals.
Interestingly, Andrew had never thought much about playing for New Zealand due to injury woes throughout his 20s.
"I just wanted to play for Canterbury and keep my job – I had broken seasons continually with a number of stress fractures in my back.
"Finally I had surgery which fixed it and once I had been through rehab I no longer had that mental or physical fear hanging over me on when my back was going to break.
"I was able to concentrate on playing and appreciate each day for what it was, being injury-free," he explains.
"I had a short-term focus, I never thought about playing for New Zealand, and being grateful for being able to play almost took the pressure off performance and I flourished!"
Among Andrew's accolades were being crowned the country's domestic player of the year twice, as his side collected Plunket Shield honours, and captaining the Canterbury limited overs side to their first 50-over title in more than a decade during the latter season.
He's immensely proud of his outings and records with Canterbury, not just in cricket but in football as well.
His biggest highlights though is as a Black Cap were playing in one-day series against South Africa and England at home and also travelling to the Caribbean and subcontinent on away tours. All presented different challenges.
Becoming a Dad is at the top of his highlight list too, at the time a challenge juggling a professional sporting career with parenthood.
Off the pitch
While cricket may be off the agenda for Andrew this summer, after years of pre-seasons, trainings and preparation to perform at top level, he is now channelling his energy elsewhere.
His most recent challenge was completing the Crater Rim Ultra 30km trail run which took him just over three-and-a-half hours.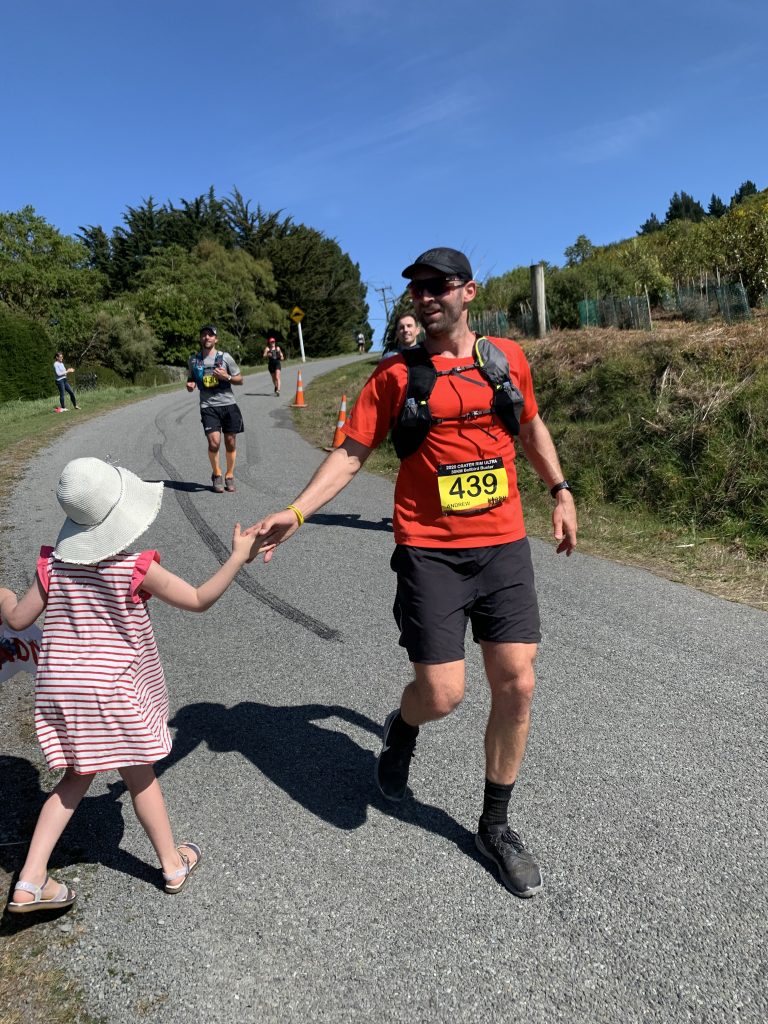 "I've always been a runner throughout my cricketing career, but I've got into a few longer distance events since I've finished which has been great.
"I've always been tried to be as fit as possible throughout my cricketing career, and it's not something you can just switch off, it's a pretty logical route for me.
"It's just about getting to the finish line, it is hugely challenging and more than I've ever done cricket-wise, and definitely something I'll do a lot more of."
As for his first love, football?
"I played a couple of games over winter for a lower division team, I think I still had a bit more left in the tank at the level I was playing.
"If I get time next winter I'll look to play higher, the games I did play just reminded me just how much I love playing football!"
Read More: Andrew Ellis on Improving Youth Sport