Read here to see an updated story on the sports that have been collaborating in Canterbury to align season timings for the benefit of their participants
Facilitated by Sport Canterbury, six major sporting codes are taking action to set an example for their communities by establishing clear guidance around season transition dates. This is the story of how these six codes were able to come together, collaborate, and commit and act for the benefit of all their communities.
In October 2020, Sport Canterbury facilitated a collective conversation with key winter sporting codes to suggest aligning winter season sport dates, with the wellbeing of young people at the centre.
"Sports see this opportunity to put the wellbeing of our mātātahi first," says Sport Canterbury Chief Executive Julyan Falloon. Falloon's team has been dedicated to helping the sports navigate risks and opportunities – engaging their communities to ensure a successful transition.
Mainland Football, Canterbury Basketball Association, Christchurch Netball Centre, Canterbury Rugby League, Canterbury Hockey and Canterbury Rugby have signed a Memorandum of Agreement, formalising intent to align start and dates for Winter 2021 youth seasons – across all six sporting codes. Christchurch City Council (CCC) and School Sport Canterbury have actively endorsed the proposal. Ultimately, this means codes have agreed that their winter season will not start before May 1 and will conclude before September 5.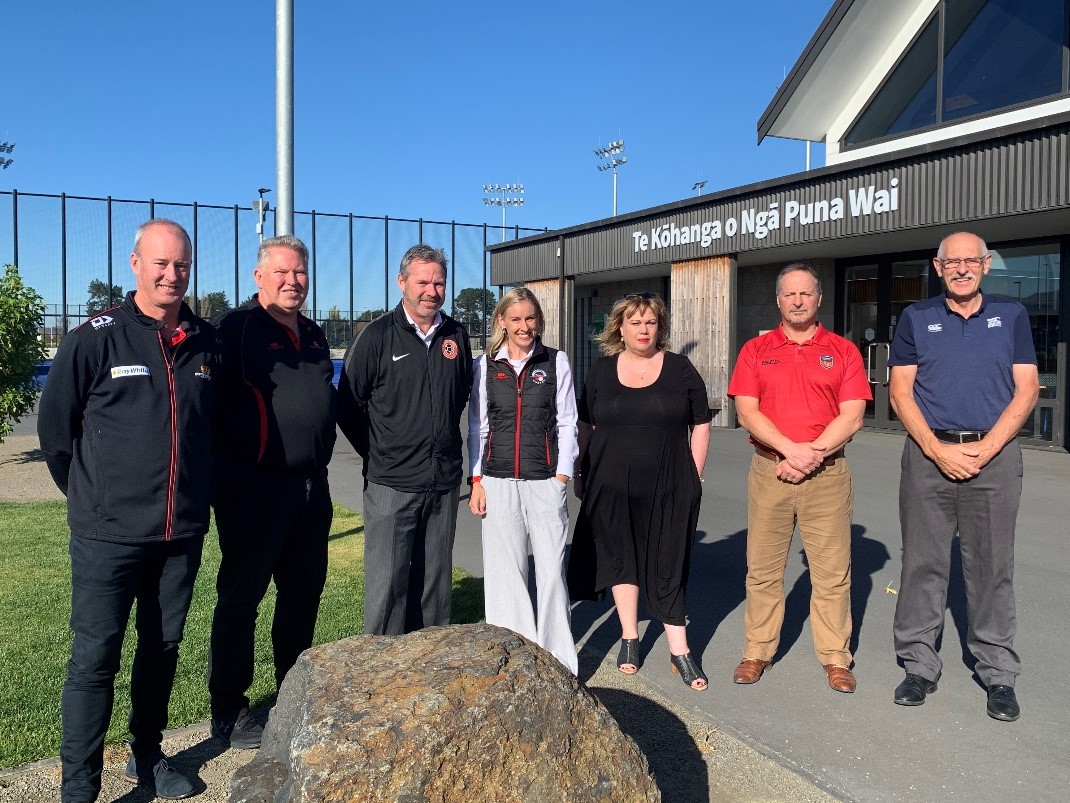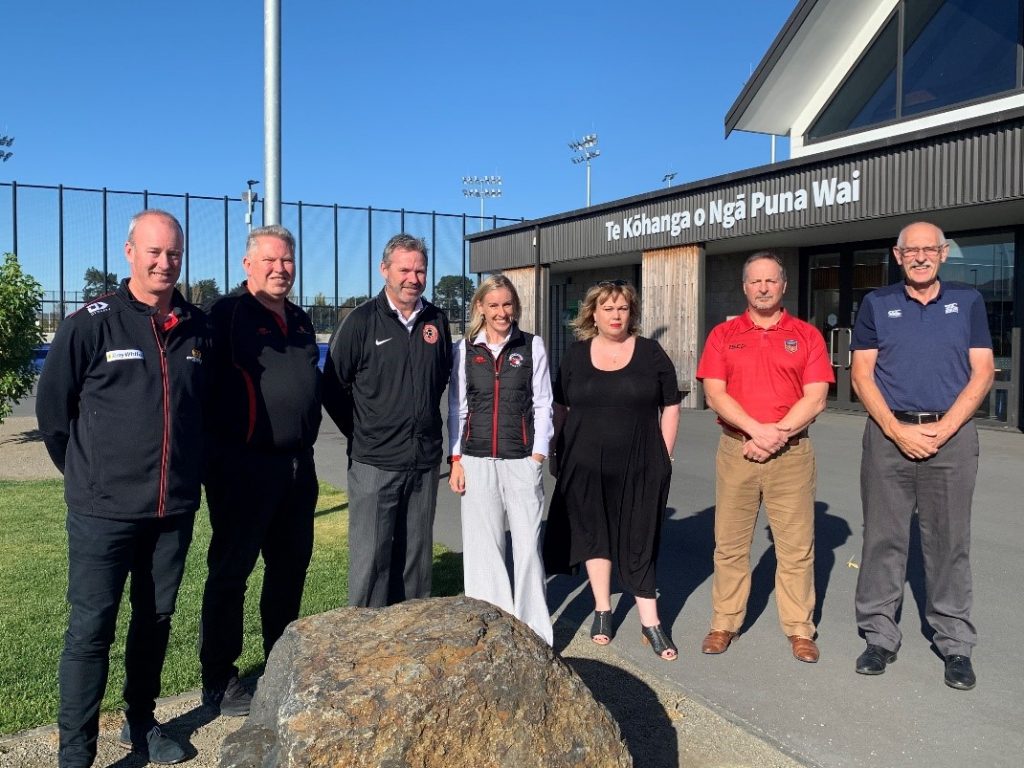 What was the driver for change?
According to Falloon, the move addresses several issues that the codes have raised as high risks. Not only to participation numbers but affecting the quality of experience for athletes and volunteers alike.
Four key issues provided the rationale for change:
Overlapping seasons result in little to no recovery and less flexibility for young people to commit to playing multiple sports.
Young people specialising too soon.
Increased workloads on young people resulting in burnout, overuse injuries and overload.
Decrease in volunteer numbers.
"In lockdown, New Zealanders reflected on the value of balance and importance of taking time out for people of all ages," Falloon adds.
"It's easy to talk about the importance; but taking steps to promote balance and give kids a break from activity is another matter. We admire the Canterbury sports for stepping up and announcing what we believe is a first in the country."
What are the expected benefits?
Those involved with this agreement hope it will lead other sports around New Zealand to consider a similar move – meaning a healthier, more balanced calendar for our young people.
Benefits of aligning winter sports season dates include:
Participants will enjoy a true "off season" to recover and have an actual break.
Having sustainable seasons and a longer break post-season helps participants reduce "overload" and the associated symptoms such as injuries and burnout.
Making the transition between winter and summer sports more manageable means less challenges for families and more "down time" – plus the ability to prepare to enjoy each new season more.
Allowing young people more flexibility to play multiple sports.
Reducing the volume of training and game time ensures young people will sustain a love for sport and being active, contributing to better health and enjoyment over their lifetime.
Clubs trialling later and starting their pre-seasons later.
More participants playing multiple sports resulting in less specialisation.
All aspects of this change also hope to positively impact volunteer coaches, officials and administrators, who likewise suffer burnout and fatigue as a result of workload and conflicting long seasons.
"We agree that embedding Balance is Better principles improves the quality of sporting experiences for everyone involved," says Canterbury Rugby Football Union Chief Executive, Tony Smail. From CCC's perspective, this also allows the sports fields a larger window for recovery and renovation between seasons.
What was Sport Canterbury's role in support this change?
Last year, six National Sporting Organisations pledged to "Keep Up the Play," part of a New Zealand-wide campaign around the "Balance Is Better" philosophy. That commitment has set the scene for Canterbury sports to lead change in their own region.
Subsequently, in October 2020, Sport Canterbury initiated a conversation around aligning the winter sport season with Mainland Football, Canterbury Basketball Association, Christchurch Netball Centre, Canterbury Rugby League, Canterbury Hockey, Canterbury Rugby Canterbury, Christchurch City Council (CCC) and School Sport Canterbury.
Sport Canterbury's role has been to continue to facilitate conversations around alignment and progress them into action. In this case, having the endorsement and support of School Sport Canterbury and CCC also has added to the momentum, showing that an entire community stands behind a more balanced approach for our young people's sporting experience.
In this instance, what has been learned so far from implementing changes to the winter season dates in Canterbury?
Michael Peacock, Sport Development Advisor at Sport Canterbury, has played an integral part in this getting the codes to reach this agreement. Reflecting on what he has learned from the process to date, he outlines that understanding the mandates of different organisations and who within those organisations can influence change and who can enact change has been key.
It was good to have the CEs and GMs on board early as that clearly showed intent. These leaders obviously already had a good understanding of Balance is Better, and as such the benefits that could be realised from aligning the winter sport season. This was most obvious in the willingness between the six codes to collaborate – it's been great.
If I were to provide advice for other's wanting to endeavour with a similar process, one thing I've learned is we would have benefited from bringing the competition administrators and wider CCC Parks Team to the table earlier. These people were able to bring logistical and technical advice to discussions, that it would have been great to have tabled earlier in the conversations.
Committing to change
The time is now, and this change to the upcoming winter season points to a positive collaboration of sporting leadership, that will put Canterbury kids a step ahead in terms of wellbeing.
"We hope it will also increase the motivation young people have to participate – to have a go and enjoy the benefits of being active – whatever form it takes and irrespective of the level at which they are involved," notes Canterbury Basketball Association General Manager Clive Beaumont.