With the incredible 'COVID-19' upheaval' of our world; what are we seeing and learning about the value of sport and physical activity?
From the playfulness of 'teddy bear hunts', the novelty of creating challenges, the cleverness of modifying things at home, through to the laughs and joy gained at the end of the 'sports news'; sport and staying active is forefront.
Add to this, the immense volume and uptake of articles, links and free content on 'how to stay active during lockdown' both in New Zealand and globally, it seems there is real potential for the benefits we get from sports and physical activity to actually help us through these challenging times.
But what really are the benefits of this, and which ones may be of more importance right now?
The world has changed – and will continue to look 'different' for some time to come. Sport and recreation opportunities will remain changed for the foreseeable future as we all look to improvise and adapt to social distancing, level restrictions and limited facilities.
In these adaptations and variations, perhaps its timely to shine a light on those values 'beyond the physical' and ensure a focus on the wide-ranging benefits that are linked to resilience and holistic wellbeing, both of individuals and communities.
Research undertaken by Sport NZ on the Value of Sport talks to these sorts of values:
92% of the people we talked to believe being active keeps them physically fit and healthy, and helps relieve stress
88% believe that sport and other physical activities provide them with opportunities to achieve and help build confidence
84% believe sport and physical activity bring people together and create a sense of belonging
74% say sport and physical activity help build vibrant and stimulating communities
86% agree that high performance sport both helps instil a sense of pride in our country, and contributes to our national identity as New Zealanders
There is much concern over one crucial area beyond the initial physical health challenges, which is supporting mental health – an area that New Zealand already struggles with particularly for young people.
Research on depression, anxiety and exercise shows that the psychological and physical benefits of exercise can also help improve mood and reduce anxiety. Participation in quality physical activity and sport is proven to be an effective way to prevent and manage several mental health disorders (i.e. depression, anxiety, dementia).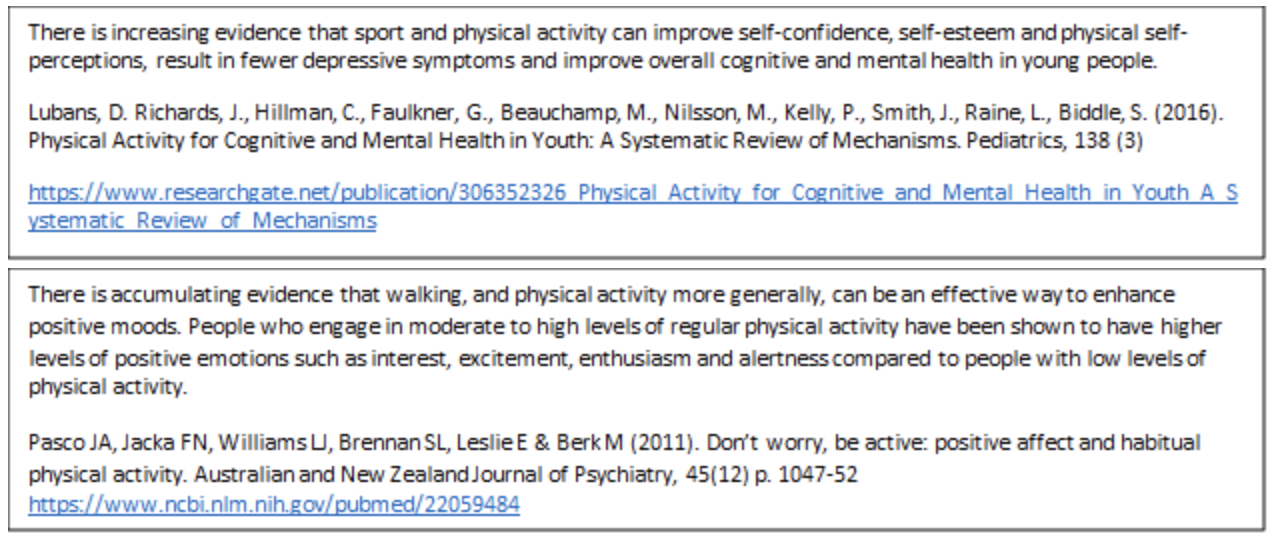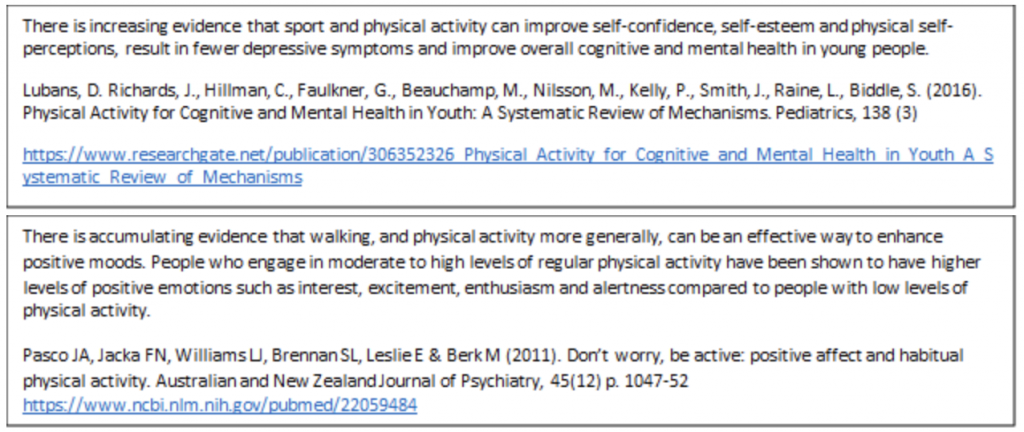 Governments across the world are highlighting the importance of physical activity for mental wellbeing. Research from Sport England concerning physical activity attitudes and behaviours during the COVID-19 pandemic showcase this emphasis:
The value of sport and physical activity lies greater than in just participation. It contributes to the sense of connectedness and shared 'spirit' that is needed in challenging times, reflected in the many messages about 'being kind' and 'he waka eke noa – we are all in this together'. The inspiration and sense of unity created by 99-year-old Captain Tom Moore's announcement that he would walk 100 lengths of his garden before turning 100 to raise £1,000 for the UK national health service is a moving example of this, and contributes to the sense of shared social cohesion or 'Social Solidarity' that's needed in challenging times. (Captain Tom completed the walk ahead of schedule and at the time of writing had raised over £25 million!).
It's important to draw attention to the fact that while sport and physical activity can achieve these wider benefits, it does this best if we intentionally structure the experiences around ensuring these more positive holistic experiences are resultant.
What changes might occur in our sport and physical activity sector if we started with this vision of for individuals and communities?
Supporting our overall wellbeing and the resilience of individuals and communities is going to be what's needed in this changed COVID-19 world and understanding and caring about what motivates people to participate is a great starting point to unlock that potential. The play, active recreation and sport sector is well placed to be part of this; but it means we must use a 'wellbeing or hauora lens' first and foremost in our contributions. Ultimately we'll be best served by considering not only the physical health outcomes but consciously shaping experiences so they also positivity impact us socially, mentally, emotionally, psychologically and spiritually.
Image Credits: Fred Rivett on Unsplash