In this Balance is Better case study, Lisa Carrington discusses her journey surf life-saving to kayaking and the value of failure along the way.
"There are no secrets to success, It is the result of preparation, hard work and learning from failure."

Colin Powell.
Once upon a time, Lisa Carrington wasn't an Olympic and World Champion. She was just a Kiwi kid, growing up in the Bay of Plenty. She was into netball in winter (her mum coached the team) and surf-lifesaving in the summer. She was pretty good at sport, but not doing as well as she thought she should. "I wanted to be a Silver Fern," says Lisa. "If you play sport, you want to be the best."
Most people wouldn't describe Lisa's achievements in netball and surf-lifesaving as 'failures'. She was good at netball and she won national surf life-saving medals, but her sporting career wasn't quite matching her dreams – she wasn't going to be a Silver Fern. So her Dad (thinking it would help her surf-lifesaving) suggested that she try canoeing, which led to kayaking and the rest, as they say, is history.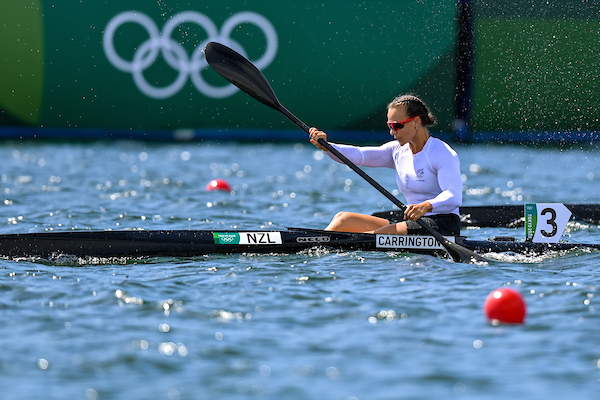 The exception to this was the 'learning from failure' part. It glosses over the other part, the bit about 'preparation and hard work'. Again, Lisa's parents were integral to the story. "Mum and Dad could see I was good at sport and they'd keep encouraging me. They weren't pushing me, they didn't tell me I had to win, but they did challenge me. I was quite a shy kid and they could see that if I wanted to succeed I needed to get out of my comfort zone. What they taught me was the importance of discipline, the value of turning up to training every day. What mattered to them was integrity, showing your appreciation for the people who help you, being aware of a situation and being realistic."
"Sport, for them, was a way I could learn some values for life, really."
Image Credit: © Steve McArthur / www.photosport.nz