Paralympic swimmer Rebecca Dubber spent most of her childhood being excluded from sport.
She "tried" to play a range of sports – her parents took her along to wheelchair basketball where the coach failed to turn up to training, she played wheelchair tennis but then moving to the other side of Auckland put paid to that, and she dabbled in surf lifesaving, only to be told when competition got serious there was no avenue for a Para athlete or any chance of her becoming a lifeguard.
Rebecca even took up netball to be part of a team, yet she was told it wasn't a sport for wheelchairs and she was a safety hazard.
"I had a lot of doors close in my face growing up, and that barrier to inclusion really centred around people's fear of the unknown, or not knowing how to include someone with disabilities.
"It got to a point where it was in the too hard basket for them."
Throughout those setbacks Rebecca had continued to learn to swim and she began to focus on it simply because of a lack of opportunities for people with disabilities.
"I channelled it into my swimming, it was something I enjoyed, something I was told I was good at and could go far in if I wanted to.
"It was somewhere where I felt like I fitted in, it was a place where I could go where all of the external pressures and the judgements and stereotypes washed away.
"I wasn't Rebecca the wheelchair user in the pool, I was Rebecca the swimmer and I quite liked who Rebecca the swimmer was."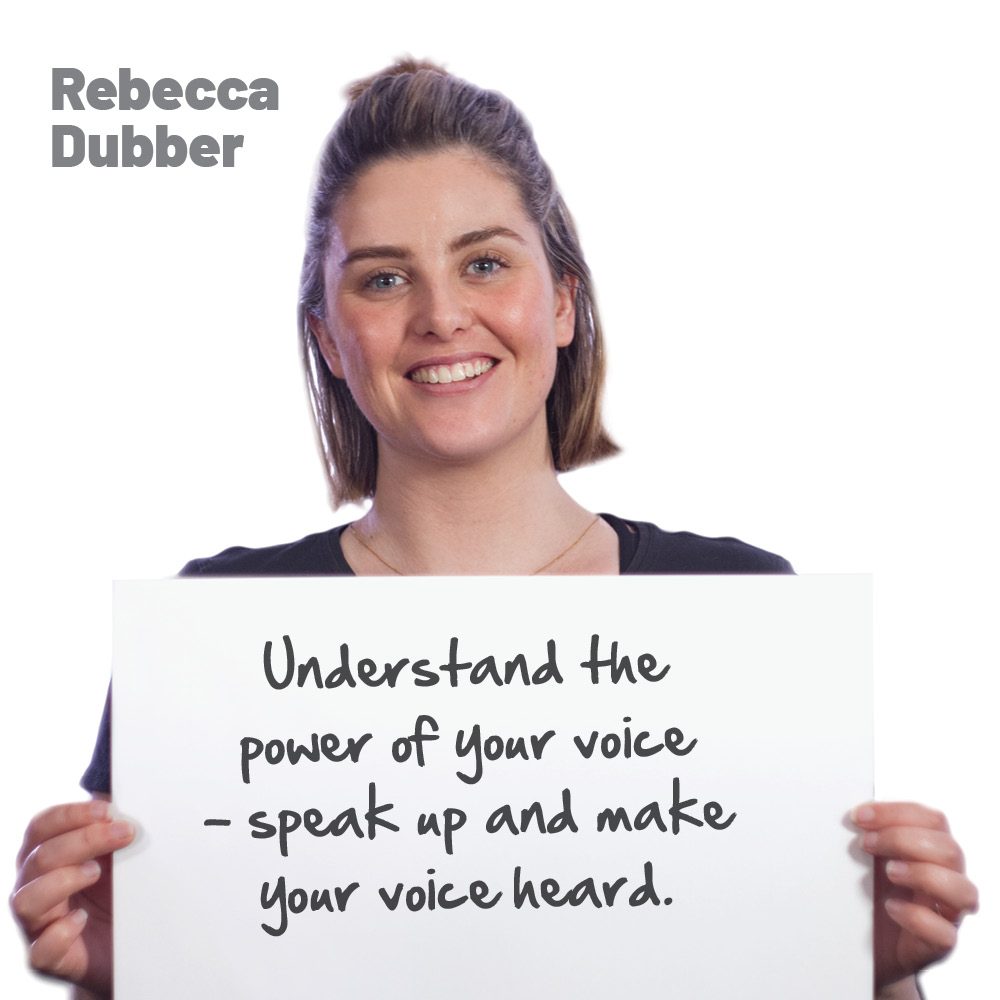 Pool a safe haven
The pool was also a place where Rebecca found good friends, an escape from the school playground bullying and exclusion from school sports.
"A lot of it came down to other kids thinking I was getting special treatment and took out their frustrations by making me feel bad about my differences.
"And the school never intentionally excluded me to be mean, they just didn't understand how to be inclusive, and how not to put me in a separate box."
As Rebecca progressed through college things changed for the better, she surrounded herself with good friends and focused on her swimming, breaking national records and making international teams.
To her name she has silver and bronze medals from two IPC Swimming World Championships, gold and silver from the Pan Pacific Para Swimming Championships and bronze in the women's 100m backstroke S7 from the Rio 2016 Paralympic Games.
That podium finish came on the back of several frustrating seasons of injury, missing one entire season completely.
"I had acute pain in my elbow, it was extremely painful to move and it really scared me because as a wheelchair user my arms are my lifeline."
Thankfully, a good medical team meant she underwent surgery to remove a floating piece of bone and cartilage and clean up inflammation.
That gave Rebecca a new lease of life in the pool, and carried her through to the Rio Paralympics.
"I never thought I'd be the athlete that would be stoked with a bronze medal, but I can honestly say it was THE proudest moment of my career to touch that wall third.
"I was absolutely ecstatic, the fact my family was there to watch me do it, my coach was there and I celebrate with them afterwards."
Unfortunately Rebecca's elbows flared up again post-Rio as she started back in the pool with an eye to the Tokyo Paralympics.
On advice from her surgeon and after months of reflecting, talking to coaches, physios and doctors, she decided to hang up her togs.
"It almost happened in a natural way, I set myself a few other goals to focus on, and all of a sudden I turned around and swimming wasn't one of them.
"There were still lots of tears, and still a terrifying morning when I saw the media release announcing my retirement, I felt stick to the stomach."
Rebecca knows she made the right decision at the right time.
"I don't regret my decision or my journey, in hindsight I ended up doing exactly what I wanted to be doing and I achieved everything I wanted to achieve."
Promoting opportunities
She's since connected her passion for sport and breaking down barriers through being an ambassador for the Halberg Foundation and Balance is Better.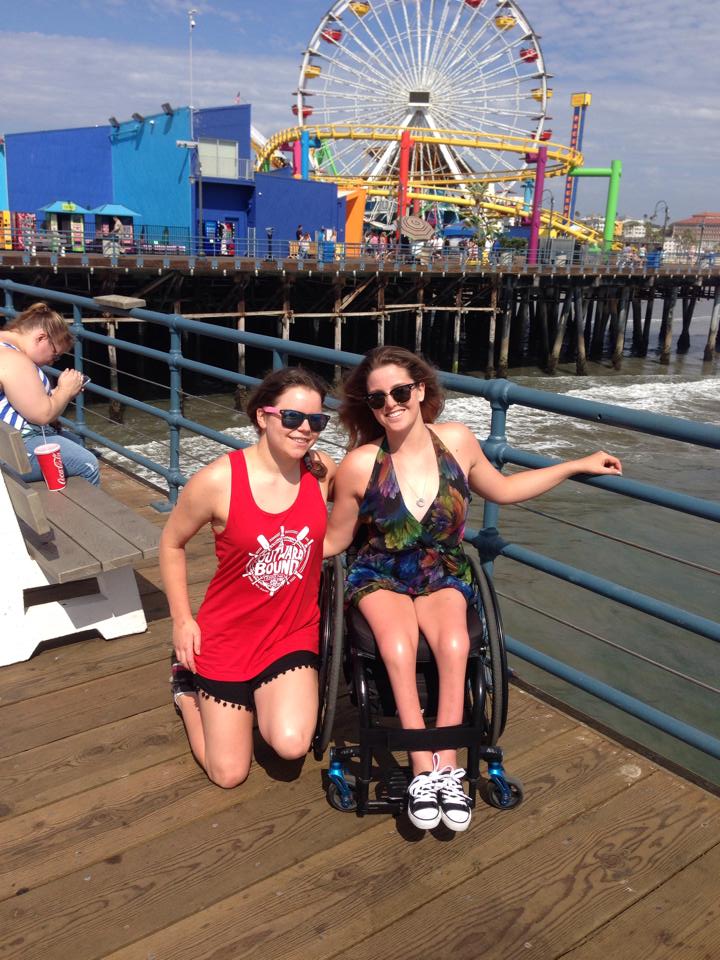 "I see my role as ensuring there are pathways in sport for people with disabilities so that youth don't' get pigeonholed into a sport and they get opportunities."
She's also big on encouraging young athletes to speak up and make their voices heard.
"As difficult as it is to have those hard conversations to speak up, it's always better to put it out there and let it be known than to keep it inside and potentially make yourself unhappy or put yourself in a position where you make an injury worse that could end your career.
"Your voice is just as important as everyone else in the room, it should almost be the most important voice in the room."
Reflecting on her own career, Rebecca speaks of her swim coach of eight years, Gary, who supported her holistic development and listened.
"He taught me a lot about speaking up and working collaboratively, as opposed to it being more of a 'I say what you do and you just do it'.
"He helped me to grow as an athlete and to understand the power of my voice – the fact I had the power to dictate what I wanted to do and when, to a certain degree, was really beneficial to my development as an athlete."
For that reason, Rebecca says it's important for adults in positions of power over young people to support them by listening.
"Sometimes in sport there's this culture of suck it up and do what you're told, don't question it.
"It's about not getting caught up in what you want and losing sight of what's best for the young person.
"While to some degree youth need to be able to take direction and listen to their coach/parent, you've also got to foster a culture where they feel it's safe to talk to you about issues."
Read More: Rebecca Dubber on Improving Youth Sport
Image Credits: Rebecca Dubber